Taking MS Project Way Beyond Scheduling!

Tight integration of your WBS and Microsoft Project schedule.
Interface with financial systems, Cobra, wInsight and other tools.
CPR and custom report automation.
Earned Value Manager 
was created as an integral component inside MS Project to provide the integration of EVM best practices with the schedule. Earned Value 
Manager 
can be used for basic EVM reporting needs and is scalable to provide full ANSI-748 compliance reporting if needed. The intuitive graphical user interface and report wizard will lead you through the process of establishing a solid plan and reporting on actual progress against that plan.QuantumPM Earned Value
 Manager
 uses your Work Breakdown Structure (created by WBS 
Director
) to lock in the control structure needed for Earned Value Management. It engages the scheduling power of Microsoft Project to update the actual work completed on the project so that it can be seamlessly integrated for reporting.
Step-by-step prescriptive guidance to support an ANSI 748 compliant solution
Import actual cost from the financial system of record
Update schedule progress using your choice of schedule reporting methods:

Actual effort or % Complete from Microsoft Project
Weighted Milestones
% Cost Complete
Subjective and other Methods

Use the Report Wizard to create CPR Format 1-5 reports.
All calculations are done automatically so you can spend your time doing analysis and management rather than math.Scope Control and audit paths – Enforcement of change control and other EVM Best Practices within the tool make it much easier to show that your project is in compliance.

Details:
Integration with MS Project Desktop 2010, both x86 (32 bit) and with X64 (64 bit) OS versions are available
Enhanced capabilities for Earned Value Methods
How to get started with Earned Value Manager:
Ready to go?
Are you an EVM and MS Project expert? Follow WBS Best Practices, help text, and the video step-by-step guidance for a quick start.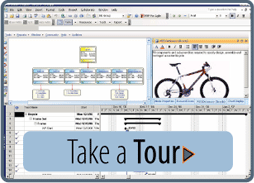 Need a little more guidance?
Attend one of our training sessions and get the help that you need to move forward. PDUs are available, contact us for details.
Not sure where to start?
Are you required to do EVM because of the President's Management Agenda or a government contract? Let us help you get your CPR Report Process set up. We'll even run the first set of reports for you!
Contact us
 at

sales@unitedaddins.com
for a quote.